TRB AUTOMOTIVE has specialized with its experience over 22 years in accordance with the expectations of truck spare parts industry which includes metal- metalfree and rubberized anti-vibration parts and their molds.
Thanks to the principles of total quality management, continuous improvement is achieved by controlling every stage of production.
Embracing the "achieve excellence in quality" mission, our company gives support all employees to take all required education in internal and external.
Laboratory
In our laboratory department there are rheometers, rupture-pull, shore meters, density meters and test devices.
The dough formulas determined according to customer needs are prepared without error by electronic weighing and each batch is checked in the laboratory by modern test equipments and sent to production.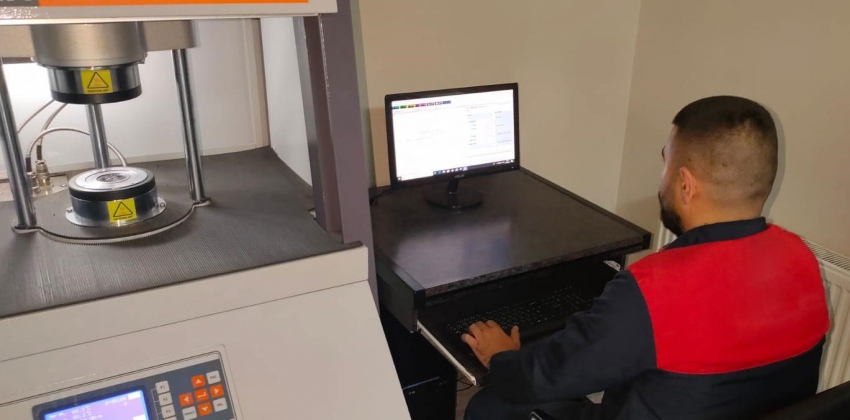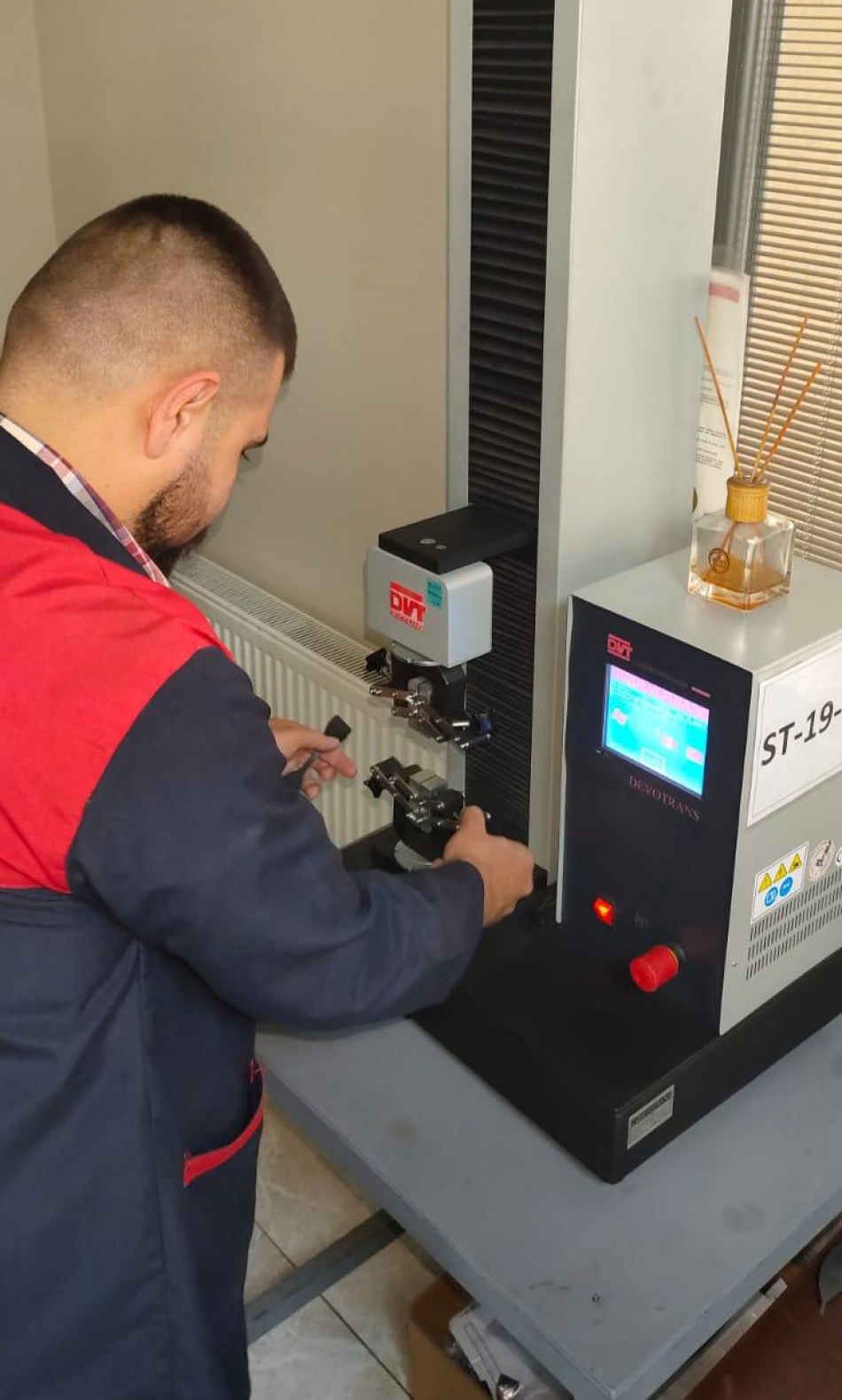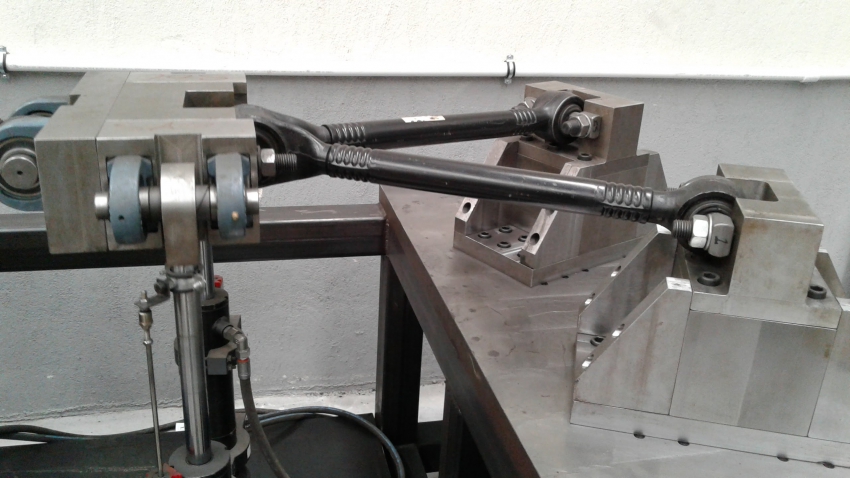 Design and Molding
All kinds of rubber and plastic molds are designed in our mold department according to need, and rubber and plastic molds are produced by using vertical machining center, electro discharge machine, universal lathe, grinding and universal milling machines. Mold designs are created in 3D using leading design programs (CAD), all detail pictures of the molds are prepared by a team of experts.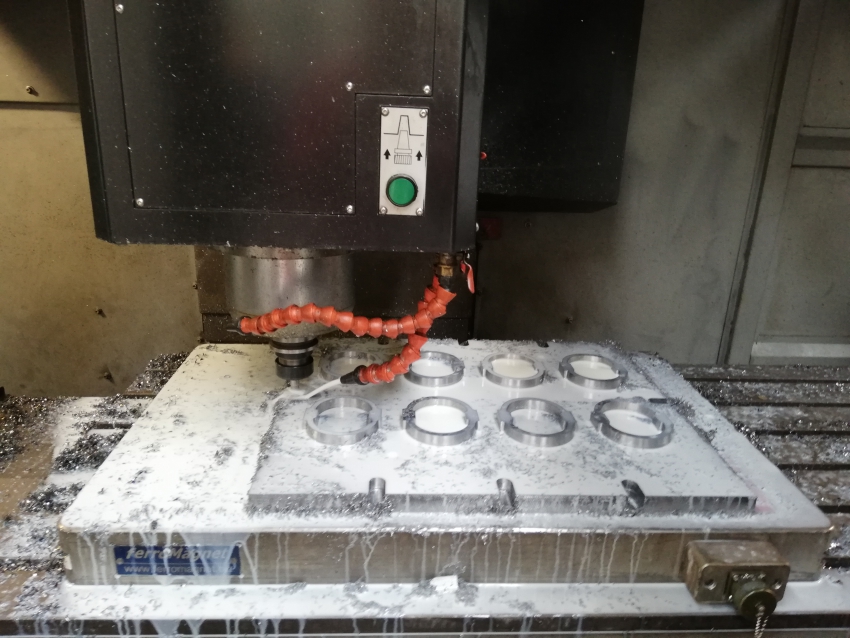 Metal Forming and Machining
The metal sheet, pipe, forged and cast parts used in our products are shaped by metal forming presses and CNC machining benches and are prepared for production. Forming of metal parts in vibration damping elements is done by hydraulic and eccentric presses. Hot and cold forming operations are performed according to the desired final form of the piece.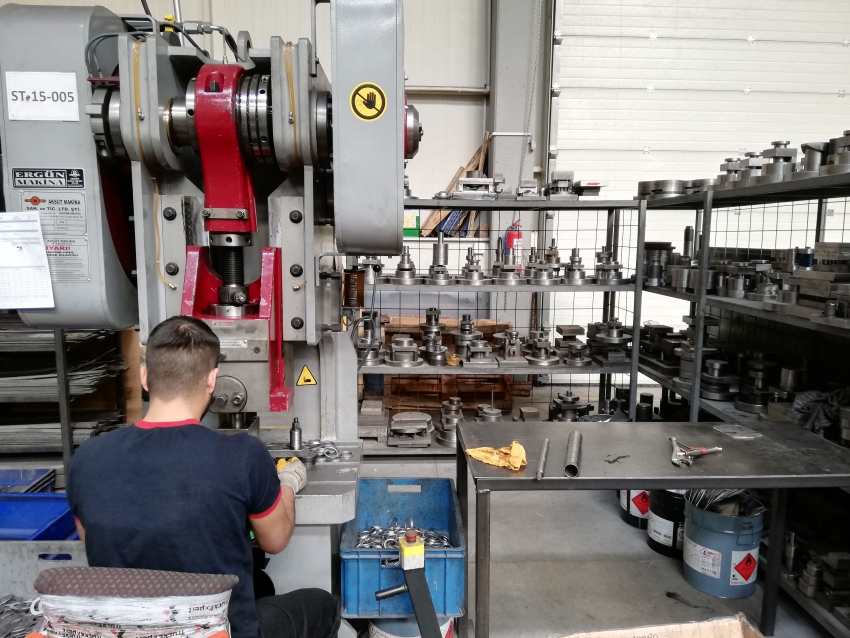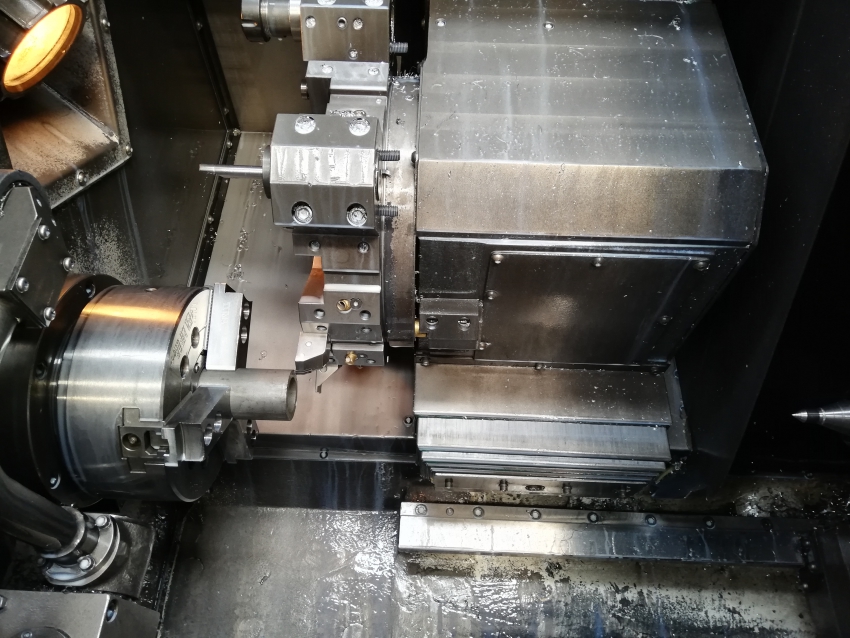 Rubber Injection
In our vulcanization departments consisting of Compression and Injection systems, with our strong and renewed machine park and our constantly increasing capacity; We can produce RUBBER parts from 10 gr. to 5 kg. Pressure, temperature and time parameters are kept under constant control to ensure quality continuity in production. We continuously improve our existing machinery to meet customer expectations. In the rubber injection section where materials such as EPDM, NBR, NR, CR, VMQ are processed, new generation elastomer products such as AEM, ACM, ECO and HNBR are being manufactured.
.